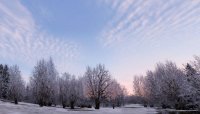 - Screenshot 2
- Screenshot 3
A set of textures that is configured for use in the Installer textures from rdart78, but can be easily installed by simply replacing the files in the folder "Texture" simulator with advanced creation of its backup.
Link to the installer - Набор текстур, скомпонованный для использования в инсталлере текстур от rdart78, но легко может быть установлен простой заменой файлов в папке "Texture" симулятора с предварительным созданием её резервной копии.
Ссылка на инсталлер - https://www.avsim.su/f/fsx-eff​ects-and-addons-85/sky-texture​s-sets-installer-for-p3dfsx-59​907.html. Описание особенностей сета и содержимого папок - в текстовом файле "Description".
. Description features set and the contents of the folder - "Description" in the text file.