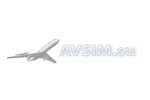 Dear friends! I am writing here to inform you about ...

1577 views − 0 replies − 4 months ago −

CZW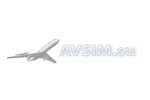 Hi there guys. Well i was taken a look at the charts of the airport Dzemgi (UHKD) and see that the frequency of VOR/DME is "18 k". Also the 2 frequencies for the ILS Localizer to both RWYs is the same of "20 k". Can someone tell me the specific 3 frequencies in MHz? Thanks in advance. Nikos. ...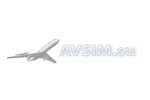 Всем привет! / Hi to everyone! I'm afraid that my Russian isn't quite good enough for this question, however I am wondering if anyone else is getting similar issues. I am having problems getting current METAR's from several Siberian airfields, for example UOOO [...] and USDD [...] Just wondering if any other people have managed to get in...

2121 views − 2 replies − 5 months ago −

Sol1984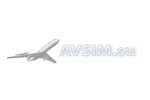 Hello, Sorry, but my russian is just, non existent, so I have to do it in english... or you prefer german or french... Here some pics from Moscow, generated with a new tool in developement. All infos on the website of the programmer: ...

2817 views − 0 replies − 9 months ago −

blacky75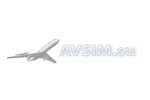 Does anyone know of a scenery available for the IL-76 base to the South-West of Orenburg, which I believe is called Orenburg-2. I have no idea of an ICAO, so any assistance would be gratefully appreciated Many thanks in anticipation. Jim ...

2601 views − 0 replies − 8 months ago −

jimrodger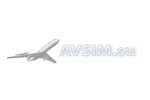 Hey guys, I have a problem with the IL86 of Kirill. If I start my FS with a Cold and Dark Situation, the main gyro is not aligned, even if I activate the realism setting one in the startup. How can I align the gyro? Thanks in advance and best regards Tobi ...

3089 views − 0 replies − 10 months ago −

ToBe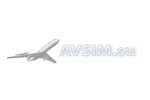 Hi there, I'm wondering if anyone has had success in getting the FS9 "Mega Airport Zvartnots 2008" by Loai Hamad to work in FSX? Thanks ...

2748 views − 1 replies − 9 months ago −

metalmike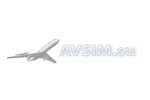 Gentleman, this website: ...

3706 views − 3 replies − 10 months ago −

fritz1964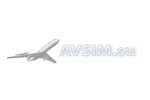 Greetings All... My first question and contribution to this interesting site.... :) I've installed the JBK IL-14 P & M versions with their excellent panels. I'm slowly finding my way around the panel, however, I seem to be having trouble operating the Autopilot, which seem to be similar to the Sperry AP in the Default DC-3. Is there any gui...

2750 views − 0 replies − 10 months ago −

ZAPilot