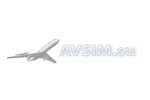 Some very fine Russian AI models taking their turns around Yelizovo Airport in Kamchatka. Klick on the links above the photos to see all shots in my ...

252 views − 1 replies − 1 week ago −

gsnde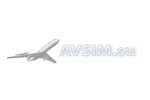 Hello all, I'm a Chinese enthusiast about Tupolev 154M. I'm wondering where (if any) can I find the paintkit of Tu-154M vitamin model for repainting of the Chinese Tu-154Ms. Best Wishes ============ Victor Lee leevick@zju.edu.cn ...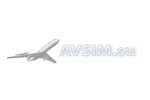 Hello to all: As some of you might noticed, protu forums is inaccesible at this moment. I have spoken to Walter [...] and he thinks that the problem might be permanent. He is requested emal adress of Tendercat from me but i don't have. Has anyone have any information or a prospect of help to revive the forums. I don't even want to think about losing p...

544 views − 2 replies − 2 weeks ago −

shc_04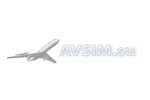 Hello, I signed up for this. I downloaded Tu-144D 3.5 and installed. When i start and load the sim, the plane starts flipping and goes crazy and camera always go up. I looked at comments and they say "It is already explaned" but cant find anything about this. I don't know russian and i need help in english. Thanks... ...

463 views − 3 replies − 1 month ago −

kbcy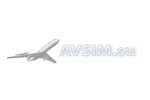 Saisissez du texte, l'adresse d'un site Web ou ...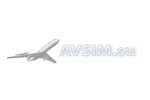 Dear Pilots, Aircess virtual airlines is a brand new Virtual Airline, looking for pilots to fly our fleet of mainly Russian aircraft all around the world! We are the virtual counterpart of Aircess Aviation, a charter airline that existed from ca 1996 to 2001. It became famous for its weapon deliveries to countries and organizations under an arms embargo, bre...

1277 views − 1 replies − 4 months ago −

MikeBravo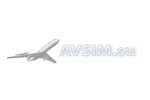 Greetings to all, i fly almost all of the time on FSE, the problem is that the AN-14 on FSE is supposed to fly at 180 knts. Of all the AN-14 planes i have tried the best one only reaches 128 knts. can anyone offer a solution to this, or better yet provide alternate numbers for the aircraft config file to fly at 180knts. this is one of my favorite planes (fin...

1179 views − 3 replies − 4 months ago −

zemetrius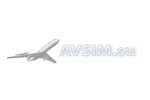 greetings folks, i have been having a problem with this aircraft, its one of my favorite STOL so i hope this can get figured out. on a flight i set autopilot for speed at 180, altitude is set for 9000 feet. no problem so far. i reach 9000 feet.....here is where the problem starts. even when and after reaching 9000 feet the autopilot keep climbing. cont...

979 views − 0 replies − 4 months ago −

zemetrius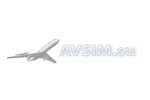 Здравствуйте I've been trying to download the SCS Tu-134, but can't get to the webpage hosted on here (403 Error) and can't find the aircraft anywhere else. I've looked through the rest of this site and the Russian forums as well, but still no luck. Any help would be appreciated. ...

966 views − 0 replies − 5 months ago −

Justin65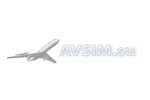 A big, huge favor to ask of someone that can make livery for FSX aircraft. i will not ask the favor through forums, its just something i would like to have, but do not have the skill or means to do it myself. so i ask a favor of someone. my email is zemetrius@aol.com i appreciate any interest but i would like to hear only from someone that can ...

1436 views − 2 replies − 5 months ago −

zemetrius