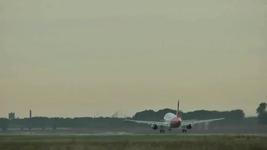 - Screenshot 2
- Screenshot 3

The video for the track BWO - Sunshine in the rain based on the official spotting at the airport Tolmachevo city of Novosibirsk, which was held September 4, 2010.

If you are distributing are kindly requested to indicate the author's work.

Special thanks to the Arnage, Komal_brn, mr_Voronin for the photos provided for this clip.