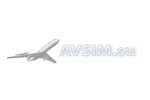 What efforts are being made to introduce Soviet-era, Russian, and Eastern European aircraft to the P3Dv4 simulator? Currently, aircraft using .dll files and/or .gau files compiled in a 32-bit environment are at least partially non-functional in P3Dv4. ...

77 views − 1 replies − 2 days ago −

STK154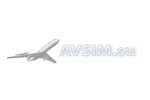 Hello everyone, I downloaded that plane a while ago and it was working fine almost all of the time until now. Recently, when I open the "Engine Start" panel cover, the plane resets itself and loses all power, going back to "cold and dark", that also causes the Direction Indicator not to work anymore, even after power is back. Is there some error in th...

1248 views − 1 replies − 3 months ago −

SoulFlight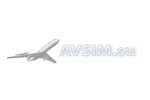 Sorry I don't speak Russian, but I love your country. I'm looking  for a good UEEE Yakutsk FSX scenery that does not crash. I have downloaded [...] and ueee-scenery-fsx-1405.zip, I tried but both are the same and  she crashed. I don't know why?? Thanks for help. ...

1184 views − 3 replies − 4 months ago −

dommbarr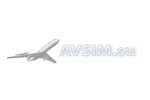 Hello, I am currently trying to get the hang out of flying Felis' AN-24 in FSX. I am already using english cockpit textures but I encountered some issues where I dont know if I am doing something wrong, or it is that way because the plane is still WIP: - I can't use elevator trim with the usual keys mapped in FSX, so to maintain level flight, I ha...

1290 views − 2 replies − 4 months ago −

SoulFlight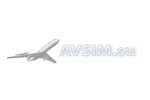 UNNT problem with UNNT-2011-FSX downloaded from here. Look at this video: Best regards ...

1490 views − 1 replies − 5 months ago −

dommbarr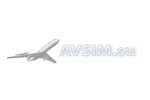 Hello, everybody, I have downloades the UEEE scenery  from your library for FSX, "53610-Ueee2014-X.zip" and when I would selected this airport I get Crash. This scenery doesn't work, or where I'm wrong. In this order Ueee2014 in addon Scenery Ueee2014_LC in addon Scenery In scenery folder /World/Scenery/ [...] and ApX82090.bgl in ...

1485 views − 1 replies − 4 months ago −

dommbarr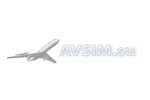 After installed UEST ,i discover relief probleme(as others scenery in the world) how repare that? :unsure:   thanck you i join a screen shoot ...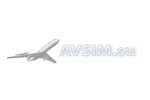 Hi! I want go to Sourgout    ( oaci  -USRR ) but i d'ont find charts( Star and Approach).. :( Thanck you for you informations! ...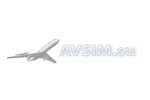 Using regular the addons of AVSIM.SU i wanted  let a" topic" to express my congratulations to the AVSIM.SU admistrators and  the addons créators,for their good job!   .. :)...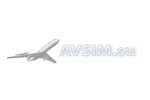 Hi I "      meet" problem with approach and landing  at UHWW , ILS mode with  25R  (jeppesen show  loc heading - 250 and 109.7 ) but impossiblity to capture loc and glide system  (  with A320 aerosoft and B757 captain sim   daat  by Navigraph!  cycle 1701) the automatique track go to  25L..without guidance! thanck youi for help good flights... B) ...